It's been a long and difficult process, but we finally went to print with the marketing communications (changed it to just "communications" now, due to an overagressive request from the authors) and law book (see Lawyers and Sharks and Lawyers and Sharks #2: The Final Version for background info).
Here is the final cover: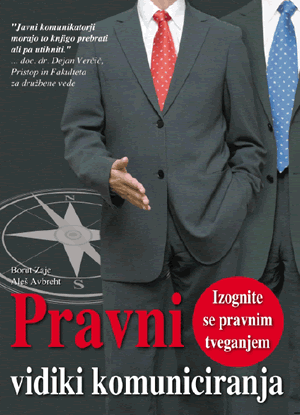 Not as exciting as the shark covers ... well, it's actually not exciting at all. OK, still better than most law books, but not quite enough out of the average.
It just means we'll have to market it more aggressively. But we'd do that anyway ... now our job just got a little tougher.
We already started promoting the book on a PR conference on Friday (got some pre-orders:) and I just struck a deal with a one-on-one salesman who's going to try selling it to libraries (he predicts about 100 copies sold to them).