You are here: Home » The Marketing Diary » Various Marketing Ramblings » Crucial Research: What People See When Using News Websites
Crucial Research: What People See When Using News Websites
The Poyneter Institute just released their new study, Eyetrack III: What We Saw When We Looked Through Their Eyes, that reports in detail what people see when using news web sites.
The report is free and I strongly urge everyone to study it in-depth. I just started reading it yesterday and plan to spend quite some time with it.
What is this research about anyway?
As the institute states:
"News websites have been with us for about a decade, and editors and designers still struggle with many unanswered questions: Is homepage layout effective? ... What effect do blurbs on the homepage have compared to headlines? ... When is multimedia appropriate? ... Are ads placed where they will be seen by the audience?

The Eyetrack III research released by The Poynter Institute, the Estlow Center for Journalism & New Media, and Eyetools could help answer those questions and more. Eyetracking research like this won't provide THE answer to those questions. But combined with other site metrics already used by news website managers -- usability testing, focus groups, log analysis -- the Eyetrack III findings could provide some direction for improving news websites.

In Eyetrack III, we observed 46 people for one hour as their eyes followed mock news websites and real multimedia content."
Instead of listing their results here I'd really like to encourage you to read them on their web site ... and do read the entire report. It's well worth your time.
Click here!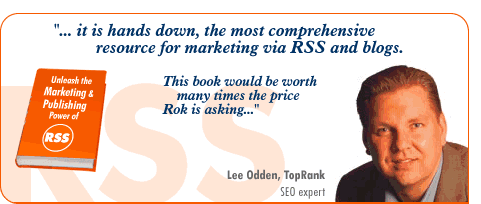 Related Articles -->

The Revolution in Online Conversions: Google Analytics

Don't Put Obstacles on Your Conversion Path

The Crazy Idea of Using Blogs for Business

The 7 Steps to Creating the Ultimate Small Business Marketing System

Authentication, Accreditation and Reputation for E-mail Marketers

How New Michigan and Utah Email Laws Affect You

A Great List of E-mail Marketing Vendors

Turning Your Blog in to a Traffic Engine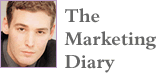 Read about real-life marketing and project management experience, views and results. Follow our projects and see what worked and what didn't and especially what you can learn from our mistakes and successes.
Edited by Rok Hrastnik
Unleash the Marketing & Publishing Power of RSS

The e-book that is defining RSS marketing.

Directly Grabbing RSS Subscribers and Getting Syndicated Through Pheedo RSS Advertising

Why is Everyone Missing the RSS Transactional Messaging Opportunity?

Is Amazon Missing the RSS Advertising Opportunity?

Will Yahoo! Pipes Increase Content Theft?