You are here: Home » The Marketing Diary » The Different Marketing Approach » Marketers, Wake Up!
Marketers, Wake Up!
"If e-mail is such a pain in the rear, why are marketers and (of all people) their analysts (i.e. Jupiter) so militantly dismissive of emerging technologies like RSS? I can only conclude it's a combination of 'fear of the unknown' and 'this world moves too fast... we just figured out e-mail... give us a break!'"
This is a quote from Jeff Molander's latest article, and certainly good food for thought.
Here's another interesting one:
"A survey (of marketers themselves including the likes of including IBM, Dell, Apple, Amazon.com, Barnes&Noble.com;, American Airlines, and L.L. Bean) found that only 42 percent of such companies responded within 24 hours, down from a high of 63 percent in 2002. Ha! The IRS? They respond on an average of 19 minutes."
Really no need to comment any of this ...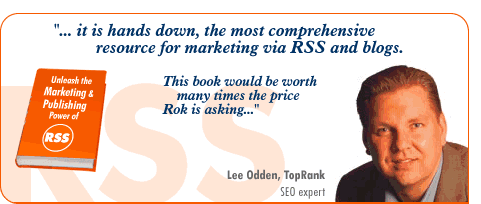 Character Blogs Revisited: Whedonesque.com Continues the Conversation

Internet Taking the Upper Hand 'Against' Newspapers: What Can Publishers Do?

Business Blogging: What's The Big Deal? Enough Already ...

Character Blogs as a Branding Vehicle: An Essay On the Use of Character Blogs to Extend the Brand

How to Compute the ROI of a Business Blog

Marketer Against Corporation: The 'Moral' Victory is No Question at All

Marketing Integration: Let's Just Go Back to Faxing

Defining the Relations Between Blogs, E-zines, RSS and E-mail

Marketing Information With Blogs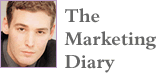 Read about real-life marketing and project management experience, views and results. Follow our projects and see what worked and what didn't and especially what you can learn from our mistakes and successes.
Edited by Rok Hrastnik
Unleash the Marketing & Publishing Power of RSS

The e-book that is defining RSS marketing.

Directly Grabbing RSS Subscribers and Getting Syndicated Through Pheedo RSS Advertising

Why is Everyone Missing the RSS Transactional Messaging Opportunity?

Is Amazon Missing the RSS Advertising Opportunity?

Will Yahoo! Pipes Increase Content Theft?